Full Truckload (FTL) Shipping
Full truck service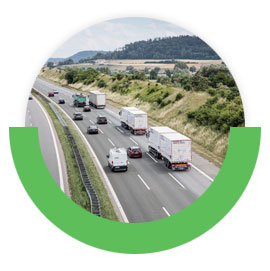 For full truck service Continental Cargo Ltd provides a large scale of skilled carriers which enables the company to satisfy our clients' demands as far as prices, transit time and proper service is concerned.
Our full truck service in Europe guarantees personalised solutions to every partner of us even if it is big or small.
We focus our attention on the countries listed below:
Spain, Italy, Portugal, Germany, France, Belgium, the Netherlands, Slovenia, Sweden, Denmark, Romania, Switzerland, Poland, Bulgaria, Croatia and the Czech Republic.
When you click on the following link you can get a quote: